Hi,
Here is my setup for the next weekend race.
If you have any advice, don't hesitate.
Last time I raced, I experienced some oversteering problems on corner exits. Since I added 0,5 toe in per rear wheel and changed the spring. I used the Schumacher Std green 2.8 springs front and rear and now I use Spec-R 2.7 rear and 2.8 front. Didn't try yet, hope this will help.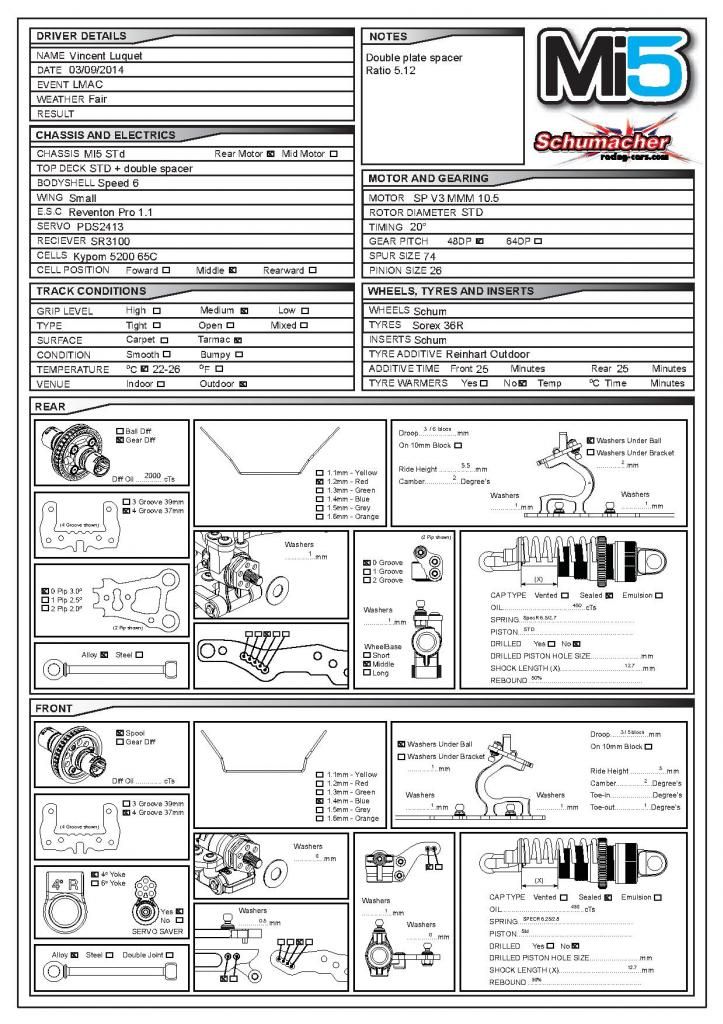 Edited by zeb44 - 03 September 2014 at 2:03pm