Selling my final touring car as I've given up.
The car has done X2 Cotswolds meetings. X2 West london meetings. X1 round of the atafford summer series and a round of the btcc there. Was entered for the national there and at aldershot but left after only 2 5 mins runs at each event so not really used there.
Car comes boxed with all these spares:
5.7 rear toe block
Spare front thinner bearings for dcj's
Steering post
Original shocks (black bladers, blue o rings, 1.2mm pistons)
Original chassis. Damaged at the back, useable but not ideal.
Spare rear shock tower
Original front driveshafts
Original rear driveshafts.
Random shock seals and bladders
3 graphite wishbones, 2 graphite hubs (1 rear 1 front)
2 plastic rear hubs 2 plastic front hubs
Spur gears
Full screw kit and more
Layshaft
T-shox rebound spring kit
Set of used Sorex 32 national tyres
Springs include:
Hpi blue x2, silver x4, pink x2
Xray 3.0 x2, 2.6 x4
Hara black x4
Yokomo pink x2, blue x2
Spec-r 2.7 x4
Associated silver x4, gold x4. Copper x2
Various random springs.
Upgrdes to the car:
Spec-r front DCJ's
Alloy rear driveshafts
Raceberry main chassis
Titanium screw kit
T-shox (blue o rings, 1.4mm pistons 600cst oil)
Carbon Steering brace
Graphite front and rear hubs
Floating servo mount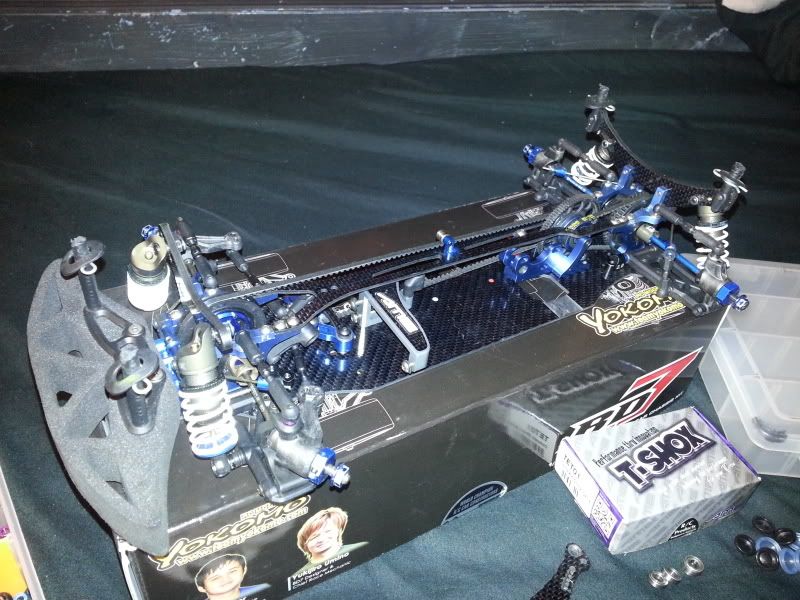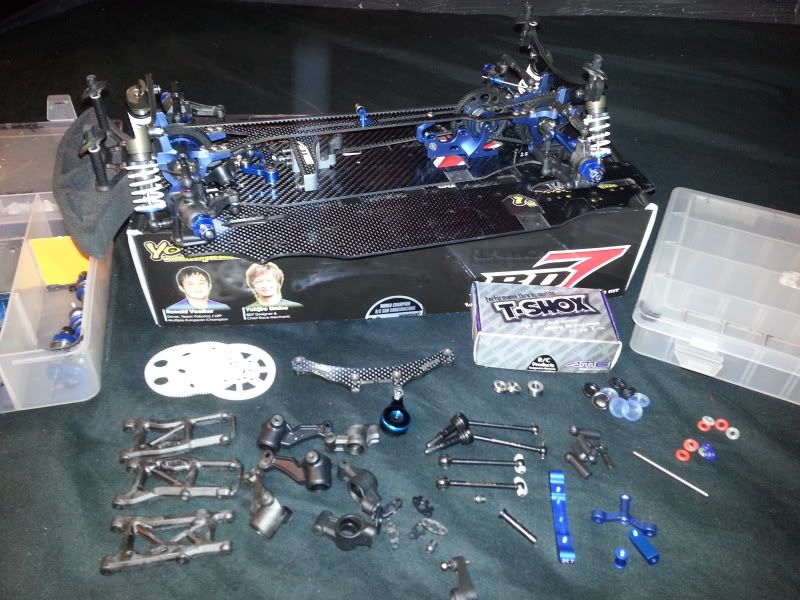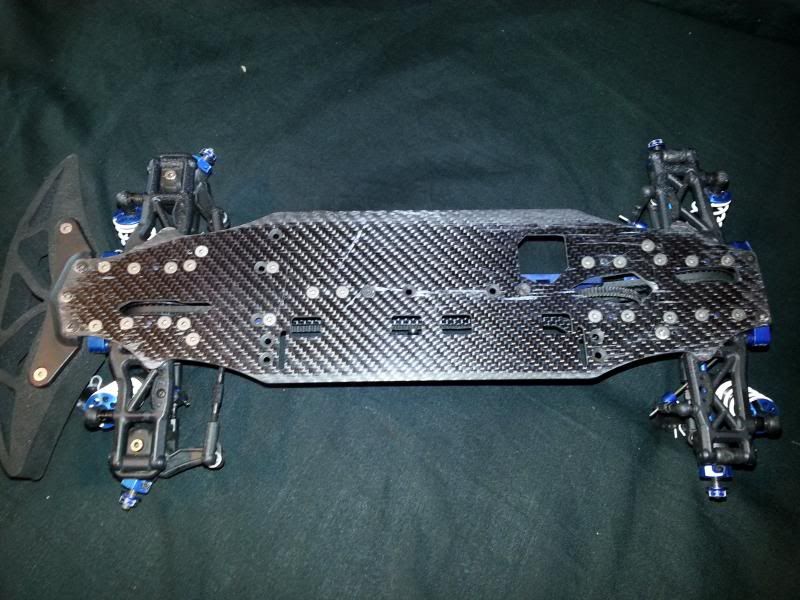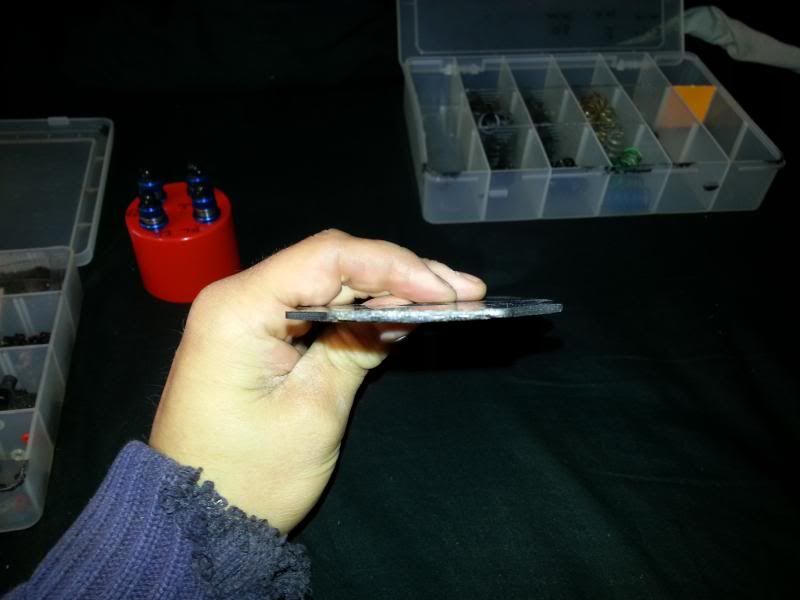 Sensible offers please.